If you are coming to China for travel, work, or living — and you are a self respecting citizen of our modern world —- then you will need a China SIM card in order to stay connected to the web through your mobile phone and to make calls (or SMS text messages if someone still uses SMS now in the days of Facebook messenger, Whatsapp, LINE and of course WeChat).
China mobile networks operates much in the same way, however there are a few wrinkles that you should be aware of — so here is a guide to help you figure out which SIM card to get when you come to China.
As the two biggest mobile carriers, China Mobile and China Unicom have their own fans. What are the differences between these two companies?
Let's quickly look through the chart below:
Which are more valued

China Mobile

China Unicom

Phone Calls

✓

Data Roaming

✓

International Phone Calls

✓

International Data Roaming

✓

User Experience

✓

Price

✓
Before you get your new Chinese SIM card, here are few things you need to know in advance:
1. The SIM cards in China are all prepaid card and charged by the package you chose, which means that you have to top up your phone at the beginning of each month.
2. For the new users, you don't have much credit in the company, so if you don't have enough money in your account, the mobile carrier will directly stop the service, but once you top up your phone the service will be back immediately.
3. The package you chose are only vaild in Mainland China. If you are traveling to Hong Kong and Macau, you need to activate the international phone call and data roaming. The service is free and it depends on wich country you go/call and how much you have used.
4. Both mobile carrier have different package, which are package for your current city only or it's cover the whole country.
5. However, to get a Chinese SIM card, make sure that your phone is already unlocked, and you will have no trouble using a new SIM.

Let's have a look at these two mobile carriers!
China Mobile
The largest mobile carrier with about 70% market share. China Mobile shopfronts are EVERYWHERE in China. So even if you for some unknown reason find yourself out in rural-nowhere China, you might not be able to find a real toilet, but at least you will still be able to get a SIM card there.
Advantages:
1) Advantage of the network, base stations of China Mobile are widely distributed in the country, stable signal to ensure call quality.
2) More choices, according to the needs of different users, developed different tariff packages of three major brands: GoTone, M-ZONE and Easyown.
3) Billing advantage, billing is accurate and will not appear arbitrary deductions.
4) Good service.
Disadvantages:
1) Compared to China Unicom and China Telecom, fares are higher.
2) Regulation is not in place, many spam test messages.
3) The LTE bands are a little different from the USA and other countries. Your foreign iphone 6 probably will not be able to use China Mobile's 4G, but most Iphone 6s should be able to.
4) Internet access charges are more expensive.
Promotion:
China Mobile don't have much promotions as China Unicom do and it's more focus on business use.
*138 RMB: 450 minutes of national phone calls and 4GB of data roaming in whole China.
*Extra package for data roaming: 50 RMB for 2GB
China Unicom
China Unicom is the 2nd largest mobile carrier in China and should be your preferred choice for data roaming.
Their coverage is not as extensive as China Mobile's but still reasonable and sufficient. It covers nearly 90% of the population, so chances are you will be covered wherever you are. Still, they offer the widest compatibility with devices from other parts of Asia, Europe and Australia.
Advantages:
1) The fares are relatively lower compare to China Mobile.
2) Unicom use WCDMA networks, the internet connection is speed and smooth with a widely network coverage.
3) There are more choices of cell phones with the WCDMA network. The world's leading mobile phone manufacturers have introduced a large number of WCDMA handsets.
4) 4G LTE has rolled out in most major areas in China. It works well with almost any unlocked GSM phone.
Disadvantages:
1) Bad signals of 4G cards compare to Mobile, especially in remote area.
2) The tariff is not clear enough, arbitrary deductions are common.
Promotion:
China Unicom from time to time will offer some promotion, such as "Unlimited Plan 不限量套餐 "
In certain cities and provinces, China Unicom offers unlimited talk and data (SMS is charged) plans under the name like "Unlimited Plan" in many countries, a certain amount of full-speed data is included, and is throttled after.
For example, in Beijing the following types of "Unlimited Plan" are offered:
* 198 RMB: 1500 minutes of national phone calls and unlimited of data roaming in whole China.
*199 RMB: unlimited of national phone calls and unlimited of data roaming in whole China.
Check with the local China Unicom in the province you will be staying in, as these terms may be different.
Note that on the local unlimited plan, China Unicom shuts off data after 100 GB usage in a month. The reason this plan is still called "unlimited" is because data is re-enabled for another 100 GB at no extra cost by calling customer service when this happens. On the national unlimited plan, China Unicom simply throttles further to 256kbps.
Long Term Contracts
If you are thinking of staying in China for a long time ( 6 months above, some promotion requires more than 1 – 2 years) then you can consider signing up for a contract that will generally be cheaper in the long run. If you like to be flexible, signing a contract is not a good choice. It's a personal preference.
How to Get Your SIM Card
To buy the SIM card, go to any China Mobile or China Unicom storefront. Ask for the package you prefer. If you go to an official China Unicom store, usually someone will speak English, or just point to the brochure where it list. You will need to bring your original passport (NOT COPY)!
Top Up Your Phone
For the more technically savvy, you can use Taobao (or ask a Chinese friend) to add credit to your SIM card. It should show up instantly as soon as you pay.
The best option for topping up your SIM card is to use WeChat. Under the "wallet" section, there is an option to top up your mobile phone (general add money or buy data only). For this you will need a bank card linked to your WeChat or the balance in your WeChat account.
Also with your mobile carrier's app, you can also top up your phone. However, the page is shown in Chinese only. Here's an example from China Mobile App.
On the homepage, tap on bar with ❹
Then it will lead you to the page of mobile top up, which also can gives you a 5% off discount.
The ❶ it's to top up your own number and the ❷ it's to top up for someone else. There are 6 bars shown different amounts for you to choose.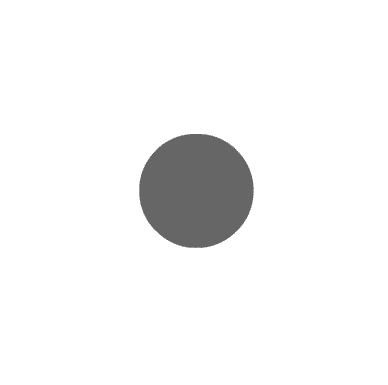 If you need to know how much money left in the account, you can send an SMS message with "CXYE" to 10086 (China Mobile users) or 10010 (China Unicom users). The mobile carrier will send back a message with how much money you have left in the account.
Also if you would like to know how much data roaming you have left, you can send "CXLL" to the mobile carrier to check.
From the example below, you can see there's 132.26 RMB left in the account and 1.29 GB of data roaming left.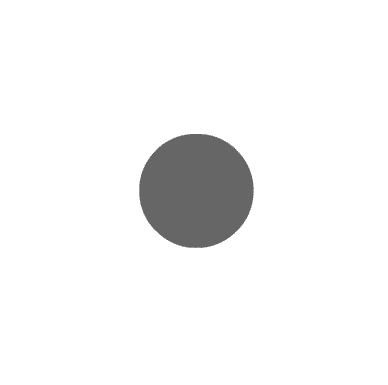 Download an APP
If you would like to know more about your package, you can download the app of your mobile carrier.
For China Mobile user, search "中国移动" ( or "北京移动" if you are located in Beijing) in your app store and for China Unicom user, search "中国联通"
After you have download the app, you can login with your phone number. Here we login with China Unicom's phone as an example.
First tap on the login bar where the yellow circle have circled.
Then select "login with SMS code".
Insert you phone number and tap on the orange box to obtain the SMS code.
After you recevie the SMS code, insert and tap on the grey box to login.
Here are some function on the app for you to have a better understanding of your mobile package.
China Mobile App
❶ My bill: You can check your bills of the previous months and the chart will show you how much you have spent on the service.
❷ My package: You can check how many minutes of national phone calls and data roaming included in your monthly package.
❸ What your package have left for this month: It's just a roughly show the rest of the package.
​❹ Mobile top up (充值)
China Unicom
❶ My package: You can check how many minutes of national phone calls and data roaming included in your monthly package.
❷ My bill: You can check your bills of the previous months.
❸ Extra service: If you have activate the service like international phone call, you will see it's show here. Some of the extra services is for free but some are not.

Extra tip for you: Remember that when you are using mobile internet you will still be subject to the Chinese internet censorship. If you want to bypass this, you will need a VPN that works on your mobile phone.
If you have any tips or recommendations for other mobile plans, feel free to drop us a line in the comments section.
​